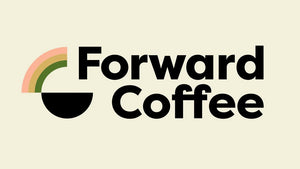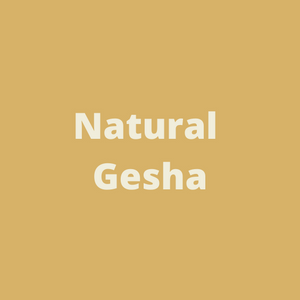 "Forward Surprise Box" ECUADOR - Hacienda Santa Gertrudis Geisha (Natural)
Regular price
Sale price
$31.00
---
Forward (Canada)

Forward is a specialty green coffee importers, these coffees were intended for CafeShow Seoul in November, but due to shipment delayed. Forward decided to sell all 13 boxes roasted coffee, we purchased 1 box and everything roasted on a Stronghold S7Pro between November 15th and 17th, good to consume during Xmas and New Year periods.
1) Ecuador - Hacienda Santa Gertrudis Natural Geisha
2) Ecuador - Hacienda La Papaya Anaerobic Washed Typica lot #1E.
3) Ecuador - Finca La Soledad 'Wave Washed' Typica Mejorado
Forward Surprise Box: Buy 1 get 1 10% off (Auto apply at checkout)

Ecuador - Hacienda Santa Gertrudis Geisha 100g
Cupping note: Manrdain Orange, Pineapple, Passionfruit, Orange Blossom, Juicy
Hacienda Santa Gertrudis has been in the family for over one hundred years, located south of the Ecuadorian Andes in the buffer zome of the Podocarpus National Park and just a few minutes away from Vilcabamba, a world famous location for its pleasan weather and longevity of it's inhabitants.
Luis Emilio Eguiguren was the first to plant coffee in Hacienda Santa Gertrudis back in 1954. His son Luis Hernan Eguiguren grew up watching his father tend to the lands, and soon assumed this challenge. In these days, the sole production was focused on commercial coffee. Today, Jose Luis Eguiguren, the third generation of coffee producer at Hacienda Santa Gertrudis is focused solely on specialty coffee.
The entire Hacienda sits on 60 hectares of land, of which 9 are currently planted with coffee. The varieties planted include Sidra, Gesha, SL28, Typica Mejorado, Yellow Catuai and Caturra.
By turning the focus to specialty coffee since 2019, Jose Luis has been successful in connecting with likeminded coffee professionals who want to share the narrative of specialty coffee in their markets. Forward is proud to be one of the few distribution partners working with Hacienda Santa Gertrudis on an international level. 
Santa Gertrudis is a fully equipped wet and dry mill, able to process it's own coffee production as well as provide support and opportunity to neighbouring coffee producers. Jose Luis has supported the connection of many highly talented coffee producers who are focused on intentional coffees and regenerative agricultural practices. This support has resulted in increased economic stability throughout the local community nearby Vilcabamba and beyond.
Variety: Gesha
Price Forward paid per kilogram: $55.00USD FOB
Process: Natural 
Total kilos available: 100 kg (5 x 20kg)
Harvest date: July 2021
Fermentation: 
Drying time: 30 days in raised beds 
Drying temperature: 35 °C Max. - 20 °C Min.  
Altitude: 1620 - 1720masl
Region: Vilcabamba, Loja, Ecuador
Rainfall:  1400mm/year
Humidity: 30%