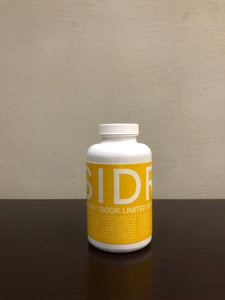 "LIMITED EDITION" ECUADOR - La Florida Sidra (White Honey)
Regular price
Sale price
$66.00
---
Nomad (Barcelona)
LIMITED EDITION Ecuador - La Florida Sidra 150g

Notes: Apple Pie, Cinnamon, Rosemary
The Sidra variety is another of the favourite varieties at NOMAD. It has great aromatic complexity. It is a very sweet coffee with notes of apple pie, cinnamon and cocoa cream. We can also find floral and fresh notes such as rosemary. It is a coffee with a velvety, clean body and a very pleasant and long-lasting aftertaste.

Harvest: June 2021
Region: Loja
Altitude: 1400-1600 masl
Variety: Sidra
Process: White honey


La Florida is an agroforestry farm run by the Coronel family. An extremely nice and welcoming family. The history of this farm started in colonial times when this piece of land was part of a large farm run by Spaniards. At that time, the Sozoranga area was used to produce a lot of food since it is privileged with a hot climate, abundant water and fertile land. At a certain point, this was a crucial region that fed the independence army.
Going back in nowadays, Sozoranga during the 20th century was a great producer of coffee, like many other areas of the province of Loja. But after the coffee crisis that brought coffee prices to the ground, along with the biggest economic crisis the country has suffered in the last 50 years, coffee crops were drastically reduced in less than a decade. These events are presumably part of the causes that generated the exodus of settlers from this area to countries such as Spain and the United States.
In 1993, this farm was acquired by the Coronel family and encouraged to produce some of the best coffees that we have right now in Nomad thanks to the brothers Ramiro and Fabrizio Coronel.
Sidra is a varietal that was developed in Pichincha province in Ecuador. This relatively new variety was obtained by crossing Red Bourbon with Typica and is well adapted to Ecuadorian climates. Sidra has very sweet and red berry characteristics that have given it its popularity.
Harvested between May and June 2021. The Cherries are pulped and left with the mucilage on. These go through a controlled fermentation for approximately 2 days or until it reaches a pH of 4.00.
When the pH is right, the parchment is then taken dry directly under the sun for 2 days. After this step, the parchment takes a whitish, bone-like colour, hence the name White honey. After this, the coffee is placed inside 'marquesinas' or polytunnels to dry for approximately 20 days.
The final stage is the stabilisation which occurs in GrainPro bags that are sealed and placed in a dry and cool room.
This is the first year this process has been applied to this varietal in Florida.